Wholesome Chow Organic Gluten Free & Vegan Chocolate Frosting Mix 7.15 oz (202.6g) 有機無麩質素朱古力糖霜預拌混合粉 7.15 oz (202.6g)
| | | |
| --- | --- | --- |
| Brand: | : | Wholesome |
| Item No. | : | 859077003151 |
| Origin | : | USA |
| Price | : | HK$68 |
| Qty | : | |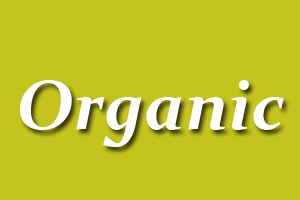 Wholesome Chow Organic Gluten Free & Vegan Chocolate Frosting Mix
Wholesome Chow's Organic Gluten Free Chocolate Frosting Mix makes the perfectly decadent chocolate frosting or glaze for any yummy treat. Smother on top of a cake, pour it over scones or drizzle it on your favorite cookies. Easy to prepare, in just under 5 minutes you can make your very own Gluten, Egg, and Dairy Free Frosting or Glaze!
Ingredients:
Organic Sugar, Organic Cocoa Powder, Organic Tapioca Starch, Organic Vanilla Powder.
Wheat, Gluten, Egg, Dairy, Casein, Peanut, Nut Free
JUST ADD:
Butter (Non-Dairy or Dairy)
Vegetable Shortening (optional)
Milk (Non-Dairy or Dairy)
Whip and serve!
Each Net Wt. 7.15 oz (202.6g)
Frosts 1 9" Round Cake or 12 cupcakes
Certified Organic, Non-GMO Project Verified, Gluten Free, Kosher and Vegan